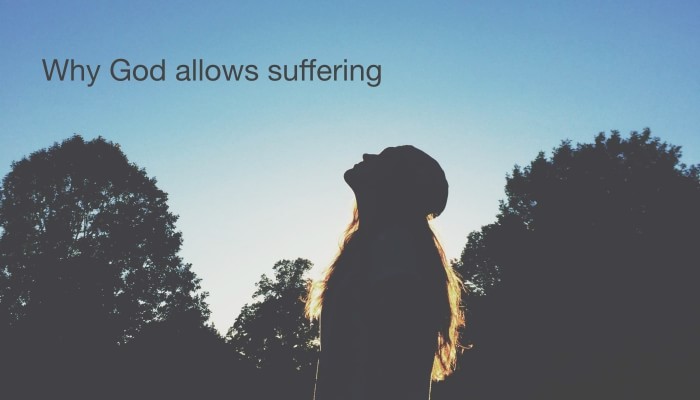 When tragedy strikes, one of the most frequently asked questions is, "What kind of God would let something like this happen?" We read in the Bible that God is both good and all-powerful, but we also see evil running rampant in the world. Why doesn't God do something to stop it? If He's good, wouldn't He want to end the hurt and heartbreak? If He's all-powerful, wouldn't He be able to? But He doesn't. Why not?
One of the best places to find an answer to that question is in the life experiences of Job, but you may not like the answer you find there. Job's God is not safe, and many find His solution unacceptable.
The story opens with a conversation between God and Satan. When God asks the devil if he knows His servant Job, Satan says the only reason Job is doing well is because God protects him. God's response is to give the devil permission to hurt Job and his family. Satan wastes no time. He takes Job's children, his wealth, and his health. Then the devil uses Job's wife and friends to discourage him.
Job is sitting in the dirt scraping his festering boils with a pottery shard when his wife offers her advice: "Are you still trying to maintain your integrity?" she asks. "Curse God and die!"
Then some of Job's friends hear about his circumstances and come to console him. These are not just acquaintances who are dropping by to offer condolences; they are close friends. They see how much Job is suffering and spend the first seven days sitting in silence on the ground with him. How many of us have friends like that? Job's friends were genuine, but their narrow worldview did not allow them to console Job. All four assumed that Job and his family had sinned and were reaping what they had sown.
It is at this point that God chooses to respond to Job's question about why the innocent suffer, and He answers with more than sixty questions in rapid order: "Who are you to question my wisdom with your ignorant, empty words?" God asks. "Brace yourself, because I have some questions for you, and you must answer them. Where were you when I laid the foundations of the earth? Tell me, if you know so much. Do you know where the gates of death are located? Where does light come from, and where does darkness go? Does the rain have a father?  Do you know the laws of the universe? Can you use them to regulate the earth? Who gives intuition to the heart and instinct to the mind?"
Question after question rains down. Job becomes speechless. Why all the questions? God wants to remind Job that there are a million and one things he doesn't understand. It is God alone who fully grasps the whys and wherefores. Even our best reasoning is limited.
I love Job's response after God revealed himself: "I spoke of things I did not understand," Job confesses. "In the past I knew only what others had told me, but now I have seen you with my own eyes."
As a result of his trials, Job was able to exchange his secondhand knowledge for a living faith. Many years later, the first pastor of the church in Jerusalem made the same discovery. "My brothers and sisters," pastor James said, "whenever you face trials of any kind, consider it nothing but joy, because you know that the testing of your faith produces endurance; and let endurance have its full effect, so that you may be mature and complete, lacking in nothing."
We see trials as experiences to be avoided; God sees them as soul training tools, and He tells us to consider it nothing but joy when they come. I'm still working on that part.
Life-Lessons From Job
Pain, suffering, and evil are a basic part of life, regardless of who we are.
God causes His sun to rise on the evil and the good, and sends rain on the righteous and the unrighteous.
–Matthew 5:45
Our understanding is limited. 
Now we see things imperfectly as in a cloudy mirror, but then we will see everything with perfect clarity. All that I know now is partial and incomplete, but then I will know everything completely, just as God now knows me completely.
–1 Corinthians 13:12

Job faced a crisis of faith, not of suffering. So do we. Do we trust in the promises and character of God?
And we know that God causes everything to work together for the good of those who love God and are called according to His purpose for them.
–Romans 8:28
When crises come, we must focus on God, not on our circumstances.
But seek ye first the kingdom of God, and His righteousness and all these things shall be added unto you.
—Matthew 6:33
God cares more about our character than our comfort.
For those God foreknew He also predestined to be conformed to the likeness of His Son…
—Romans 8:29